Office cleaning in Zurich
We are a cleaning company from the city of Zurich, which specializes in office maintenance. That is why we know that well cleaned office space is a kind of business card of the company. We know from experience that customers notice immediately if premises are untidy or even unkempt. They infer the quality of the company from the condition of the premises.

Your employees also appreciate the value of clean workplaces. It has been proven that productivity is dependent on the work environment. The more pleasant the environment is perceived, the more productive the employee is. Few supervisors are willing to consciously accept the reduction of their subordinates' labor. On the contrary, they strive to improve work performance through appropriate measures. Proper care of the workplace is a favorable way to ensure greater well-being, higher efficiency and thus additional profit.
Cleaning tailored to you
Of course, we adapt our services to your needs. In close consultation with you, we draw up a specification of the activities that we will perform for you in the scheduled cycle. Whether it is emptying the waste paper baskets regularly, disposing of the waste paper, cleaning the desks, maintaining the floors, perfectly cleaning the sanitary facilities or whatever, we offer a comprehensive and reliable service.
Fair payment and reliableh
We pay our well-trained employees fairly so that they are motivated and reliable. When hiring, we carefully ensure that they are competent and trustworthy. During a personal introduction on site, you can express your wishes directly and draw attention to local peculiarities. This will be documented by us and will later serve as a working basis for our staff along with your other concerns. This ensures that you receive exactly the services that are important to you and that they find your premises as you would like them to be.
Offer for office cleaning in Zurich
Prices depend on many factors. Therefore, we can not provide a quote without prior inspection.

We would be happy to visit you at your office, record your wishes and draw up specifications tailored to your needs. Based on these specifications, we will prepare an offer.

Treat yourself and your employees to a clean and neat working environment. Look forward to your office, which you will find freshly scented every morning, if you wish. Instead of dust, smell refreshing aromas that will stimulate your senses even before the first sip of tea or coffee. We offer fair prices and reliable service that will satisfy you.
Personal advice
You are looking for office cleaning in Zurich. Do not hesitate to call us or leave a message. I will be happy to advise you personally.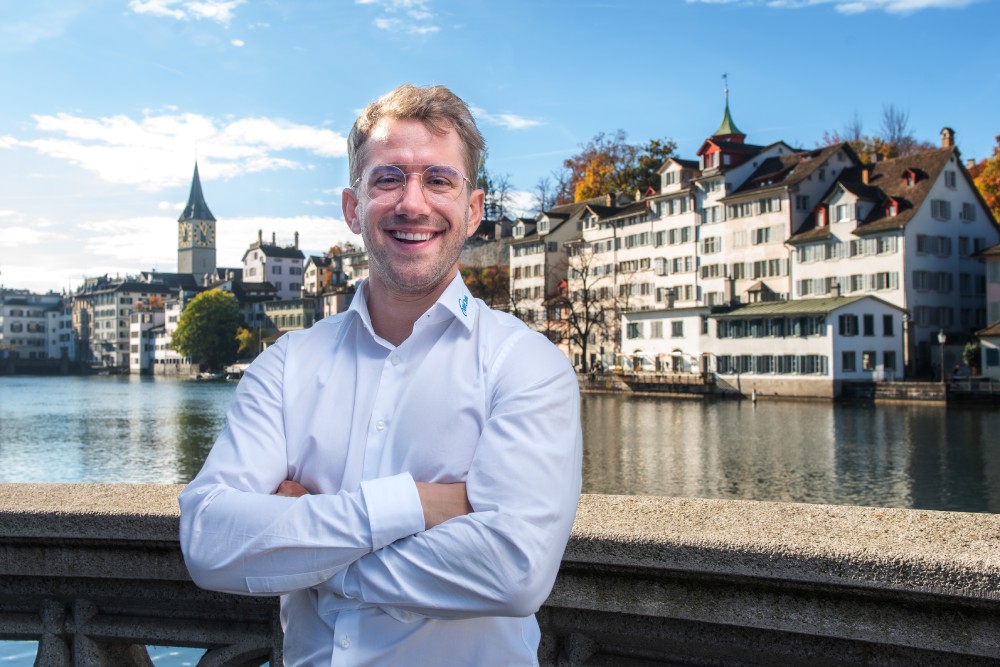 Contact
Nico Weber
Managing Director